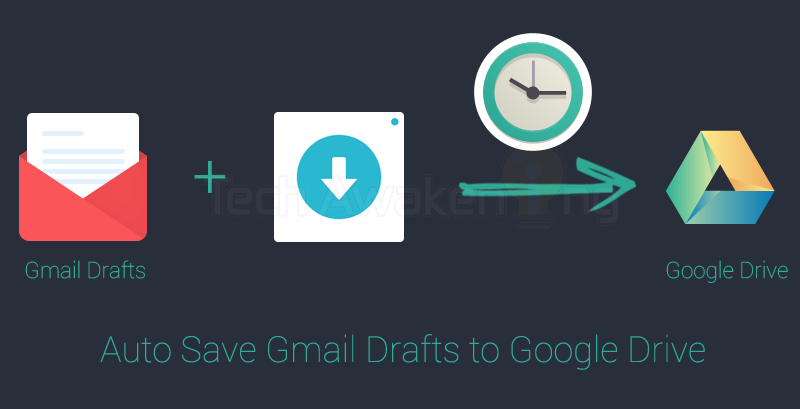 Usually when we are about to compose a big email or a mail which requires pending information, we tend to have them in our drafts. We might update them in bits and pieces and send once it's done. Some of us might even use drafts feature to keep intact crucial and important information and files. Losing them can be unaffordable!
Consider a situation:
You have Gmail account and have composed a lengthy email which contains important data, which you have collected by putting in hours together of research and analysis. Just when you're about to send the email say you accidentally click on discard draft. Oops! Once in for all your email is gone for ever. You cannot even find them in your trash. This recently happened to me. Hence I have come with a simple backup plan which should be helpful for everyone.
Meet Gmail Drafts Auto Backup script, which will automatically take a backup of your draft emails and attachments and save them onto Google Drive at regular intervals. So you need not worry about your email being lost because there will always be a backup waiting for you at your Google Drive account. Let's get started on how to set things up.
How to Auto Save your Gmail Drafts to Google Drive
1. Log-in to your Google Drive account.
2. Make a copy of Gmail Drafts Auto Backup script by clicking here. Then click Yes, make a copy.
3. Now select Authorize from Gmail Drafts Auto Backup menu, next to help. Click OK in the popup then click on Grant access followed up by close.

4. Choose initialize from the menu.
5. Finally choose start Gmail drafts auto backup and wait for a while for the script execution to complete. If everything goes well you will get a success message and initially copy of your drafts and attachments will be saved inside folder named Gmail Draft Backup in Google Drive. Similarly if you want to stop the backup from being created, select stop option from the menu.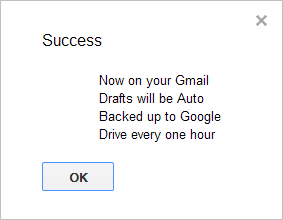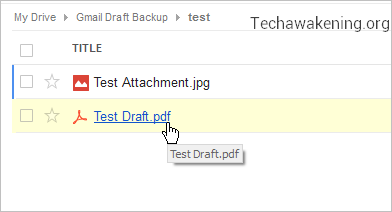 Now on,the script will be running in background and taking backups every one hour. Existing copies will be removed and replaced with newer ones.
Note: Due to Google resource quota limitations there are chance for the script to fail in-case you have lots of emails in your drafts.
This script is improvisation of Marcello Scacchetti's original work.
So, did you like the script ? Have you ever found yourself in a bad situation of losing your important drafts ? Have any suggestion or queries ? Feel free to drop in your views.