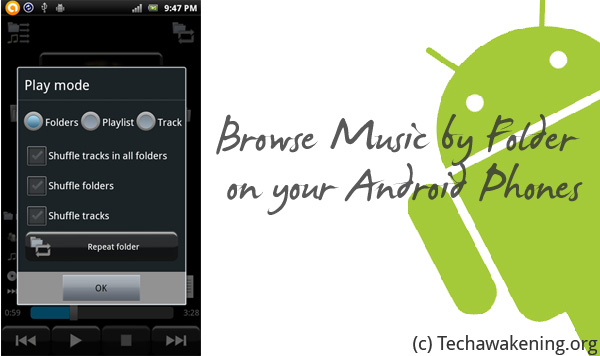 Be it anyone, one art that most of us like is Music. For many it's integral part of their life. Music accompanies us during both good and tough times. When you are alone it's there to console you, when happy to cheer you even more. There can be nothing equivalent to listening your favorite number and going for a long lonely walk or a drive. Most often we do carry our big list of favorite tracks on our mobile phone to enjoy them on the go.
In this article we are going to see how you can browse, play songs by folder on your Android phones. If you had noticed default Android media player supports playing song only by artists, albums and playlists. But in many situations directory based browsing becomes essential which is missing. For example many of the songs you download might not have the correct ID3 tag details which is required for the player to properly categorize. In many occasions music does not have tag details at all. More over if you don't know the artist/album name it becomes ever more daunting. This certainly makes searching and playing the songs in a sequence seemingly difficult.
A simple solution to this problem is to place the songs in individual folders. But the problem is default player does not support directory based browsing. So here we are listing out free music players that has this feature.
Free Android Media Players to Browse, Play Songs by Folder
1. MixZing: MortPlayer was default player on my mobile until I came across this player. The features of MixZing just blew me away. There are some stunning features like Songs identification, displaying lyrics, awesome equalizer, ID3 tag editor, mood player, timer and of course it allows you to access media by storage folders. This is a must have player making this my personal pick.
– Download MixZing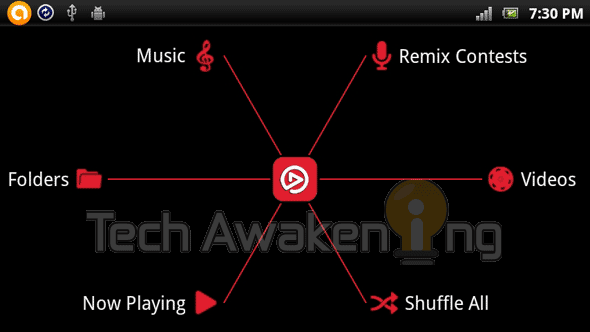 2. MortPlayer: This is a pretty awesome player too but does loses out to MixZing when it comes to lyrics and song detection features. A simple to use, neatly designed app. Feature include outstanding album art support, playlist support, media control via headset, swipe gestures, equalizer, sleep timer and many more.
– Download MortPlayer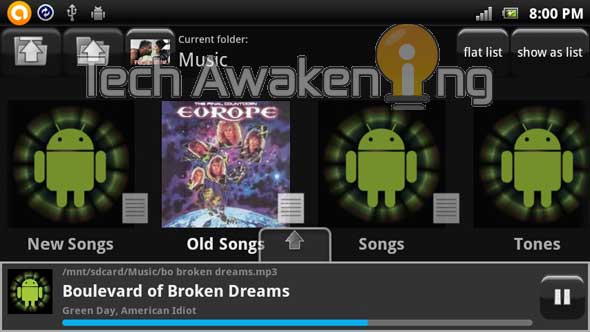 3. Meridian Media Player Revolute: A good media player worth trying out. Does offer what it promises to do. Features are gesture control, song rating, tag editing, customizable tabs and many more.
– Download Meridian Revolute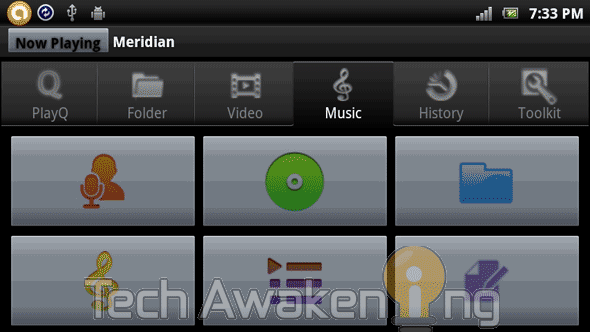 4. Music Folder Player: If you are looking for a simple, light weight player designed with only directory based browsing in mind then this is the one you should opt for. Some features are seek buttons, equalizer, timer and headset control.
– Download Music Folder Player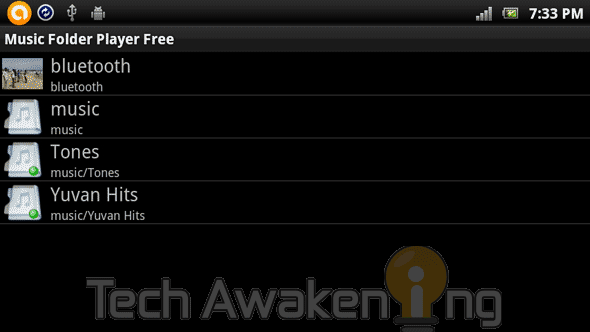 Liked the list? Have we missed out any of your favorite players? Do feel free to suggest us. Forget mp3 tags, enjoy hassle free music experience on your mobile.