Pinterest
has been one of the buzzing word in the internet world off late. It is a
visual board-styled social photo sharing website
. It's unlike the usual social networking,it is bit different and stands out apart. It provides users with a visual treat where they can pin and share beautiful things they find on the web. Pinterest has reached a wide range of audience world wide. It has become one the top 10 social networks. It has also been found that it
drives more referral traffic to retailers Google+, You Tube and Linked In put together
! These stats certainly shows the reach and hit of this visual bookmarking site. Another interesting fact is user base is dominated by female. I am sure you would love to join Pinterest. But as of now it is only invitation based not open to all.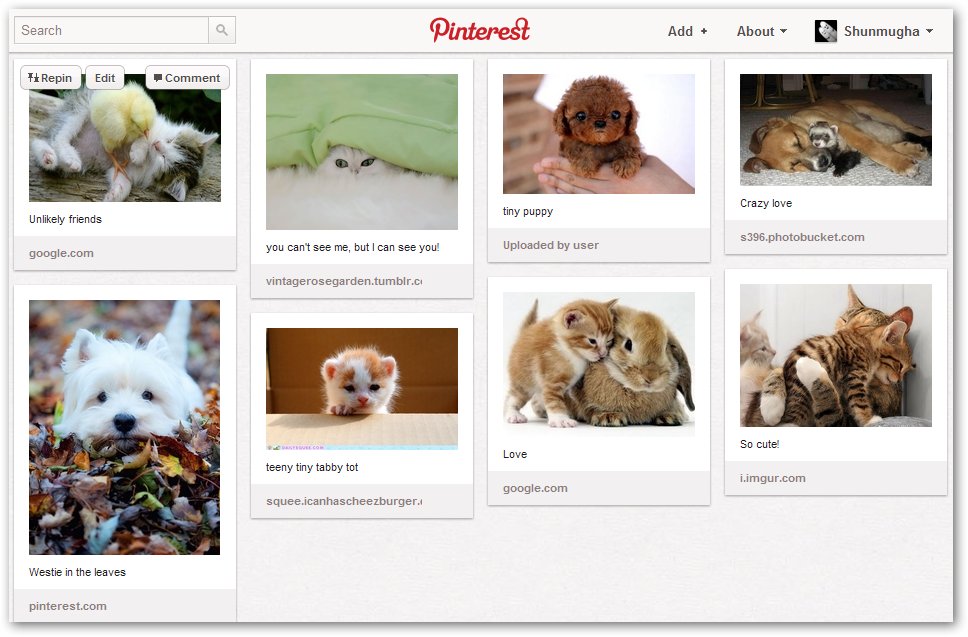 How to Get Free Pinterest Invite ?
Instead of requesting an invite from official site and waiting for it you can instantly get from us. All you need to do is drop in your comments and we will send you an invite. You can also share or like this post to help your friends know about it. We won't mind sharing invite to them too because we have plenty to giveaway.
So, register your account and start creating boards and pinning your favorite contents and share it with your friends. You can also follow us on Pinterest: