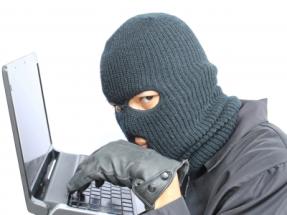 Plagiarism is one of the biggest problem in cyberspace for content publishers. How would it be to see your hours of work and research being stolen in matter of seconds? It really does annoy to see people just copy, paste your work and claim as if it's their work without even having the courtesy to provide credits to the original. Spammers set up blogs with auto blogging enabled to make money without any effort. All they need to do is provide the feed of the source and contents will be scrapped from the original source whenever new content is published.
Plagiarism brings lot of trouble to the original author. It causes content duplication which is hated by Google,this might reduce your authority. It dilutes and steals your traffic and eats up your resources. It also cannot be denied of the fact that some time spam blog that had stolen your content seems to rank better than yours in Search Results Page. That's the worst thing that can happen to a legit author. Though this cannot be stopped completely but can certainly be controlled.
So are you a victim of this problem? Find it hard to fight content stealers? This articles discusses tips and tools that helps you fight and prevent content theft from your site. It's necessary that any content writer should take measures to prevent plagiarism of your valuable content.
How to Prevent Your Online Content from being Stolen ?
1. Unique Style of Writing: Use unique style to write your articles because this will help in easy tracking down of your articles with a simple search using Google. You don't need special tools to do the job for you. Once your articles are published and got indexed by Google you can do a simple search containing a snippet of text from your articles bounded by quotes.
Example query: "You need not be a great artist or be good at Photoshop skill to turn your picture into picturesque painting"
2. DMCA Complaint: This is one the key weapons to fight plagiarism. Once you are sure that your copyrighted content is infringed, you can file a DMCA complaint to Google to remove the indexed infringing articles from the search results. You can also write a complaint to the web-host of the concerned site. You can file a DMCA complaint to Google via Online DCMA complaint form and to find the web-host of the infringing site you can use Who-Is service. Then from the official site of the web-host you can get their email to report abuse of copyrighted content.
– Google Web Search DMCA Complaint Form
3. Display Copyright Notice: Display a strong copyright message on your site which will fend of a causal human content scrapper. License your work with creative commons.
4. Disable Text Selection and Copying: Another effective measure to protect your content from novice user is to disable text selection and copying. This will make copying bit annoying and difficult for them. Snippet of JavaScript can help you implement this. WordPress user can use these plugins.
– WP-Copyright-Protection
– WP-CopyProtect
5. Make most of the copied content and get Free Backlinks: You can use any of the below tool to automatically add back link pointing to your article when content is copied. In case the infringer publishes the content on his blog without noticing it helps you gain backlink hence better authority.
– Tynt
– Embed Anything
6. Protect your Images: Always watermark your images to avoid unauthorized use. Also prevent image hotlinking. It can impose an overload on your bandwidth eating up your resources. You tweak your .htaccess file to implement this. WordPress user you can use Hot Link protection plugin.
– WordPress Automatic Image Hotlink Protection plugin
7. Use Partial Feeds: Provide only excerpt of your content in feed this will make the readers to visit your site to read the full article hence better traffic. Partial feeds might be uncomfortable to regular readers and email subscribers. But you have no other go because this is one of the best ways to fight content theft.
In WordPress enable it by visiting Setting-> Reading and enabling summary instead of full text.
8. Add Copyright Notice and Backlink in your Feeds: If you are not uncomfortable in publishing partial feeds which could lead to bad user experience,you can always publish full feed with a copyright notice and a link pointing to your article. You will get the benefit of more back links and users will know that your site is the original publisher.
Use plugins like RSS Footer and ©Feed
9. Fool Sploggers provide Fake Feed: You can prevent feed scrapping by providing fake content to bots and make them include links back to your site.
-Eg: Anti Leech Plugin
So, did you find these tips useful? What additional measures have you taken to avoid plagiarism of your content? Know any other tools to stop content theft? Feel free to share it with us!