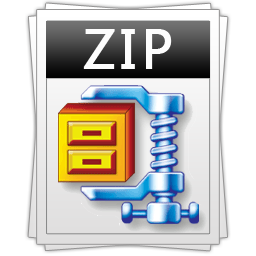 Zip and RAR are some of the widely used formats to exchange files. They help reduce size by compressing data which is the reason why it is preferred by most of us. If you are a Windows user it provides us with inbuilt zip extractor but it cannot handle other archive formats like RAR, 7z etc.,
Consider a situation your manager has sent you an archive file containing important doc which you have to go through immediately but you don't have any softwares like WinZip, WinRar or 7zip installed? You also don't have admin rights to install the same. What would you do? The best option is to use online archive extractor to open and view the contents of your file.
Or consider another situation where you have to open and see zip file sent by some unknown source. In that case to be on safer side you can extract and view archive file contents online instead of directly extracting it to your local drive getting exposing yourself to the risk of virus and malware. Let's see some free tools that can do the job for us. These tools also come in handy when you just want to download selective file from a zip or rar file instead of downloading the entire archive, this will help you save bandwidth.
How to Open Zip and Rar Files Online for Free:
1. WobZip: It is one of the best tools to uncompress your archived file contents online. It supports Zip, RAR ,7z, cab, Tar and many other formats.
– Wobzip
2. Archview: It is a firefox add-on that lets you easily view archive files right from your browser without downloading them.
Download: Archview
3. Remote Zip View: An online zip archive file analyzer tool that allows to directly access and view archive files on Web server without downloading the whole zip archive on your local drive. One nice feature of this tool is it fetches only the necessary portion of the zip you want to view.
4. Google Docs: Google recently added support to view Zip and RAR files on Google Docs. It even allows you to see archive files embedded inside other archives. Here is a Google Chrome extension that will add an option open with Google Docs on your context menu, so all you need to do is right click on the zip file link and select this option.
– Download: Chrome Extension Open ZIP and RAR With GDocs
From now on start extracting your zip, RAR and other archive files content online without installing any software. These tools also give an added advantage of knowing what is inside a file without downloading it. Know any other services like this? Which worked best for you?