With the advent of technology more and more people have started using smart phones and tablets to get their daily digital needs done. We are using it from checking emails, listening music to reading documents and books. Product makers are pushing the limits to give all experience what your desktop can give right on your tablets and phones. Tablets are being preferred by professionals because it gives a rich wide screen view where they can check their daily official email, read documents, prepare reports, make presentations etc., Similarly smart phones with the amazing features and capability they have become an inevitable part of our daily life.
Apple is the one word that comes to our mind immediately when we speak about smart phones and tablets. Apple's iPad tops the list of tablets capturing over 60% of market shares. And iPhone comes second in the smart phones market.
People carry iPad to check email, read books and surf the web and to address their other entertaining needs. Consider a situation your boss has sent an official document of high importance that requires an immediate update from your side. Say you are on the go and all you have with you is iPad. Documents are in Microsoft Office format. What would you do? How will you open a Word or Excel or PowerPoint document in iPad? It internally cannot handle these formats and does need some apps to power it to open and view Microsoft office files.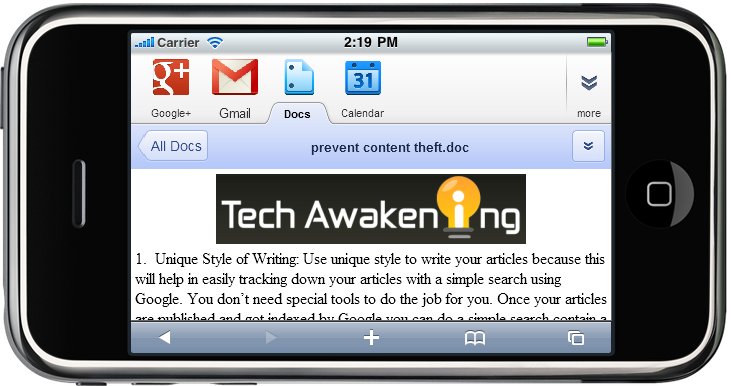 Let's see some apps and services that will be handy in situations like these.
How to Open Microsoft Word, Excel and PowerPoint Documents on iPad and iPhone:
[Updated – Jan-27-2015] All Microsoft Office apps have gone free on iTunes, you can download them
here
.
1. Google Docs: This is one of the simplest solution. Upload your documents to your account and start viewing it instantly from your iPad or iPhone browser. To make the documents editable, upload the files from your PC and select the option "Convert documents, presentations, spreadsheets, and drawings to the corresponding Google Docs format."

2. Microsoft Office Web Apps: This is an alternative to Google Docs. It allows you to view and share office documents via your browser.
3. CloudOn: This is one of our favorite app. It lets you create, view, and edit document directly in Microsoft Office suite that is running on it's cloud servers. So you get to have the usual look and feel of office software. It also integrates with Dropbox. It's Compatible with iPad.
– CloudOn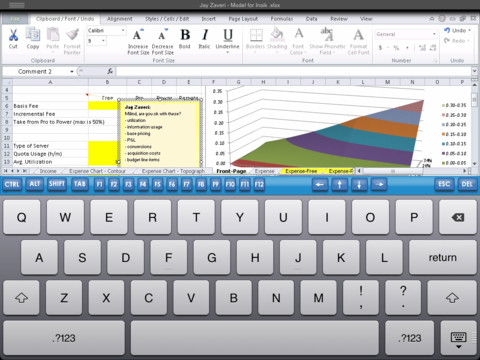 4. OnLive Desktop: It is an amazing cloud service that brings to you Windows 7 experience on your iPad! With Microsoft Office installed on it. You can do anything from creating, editing , adding graphics and animations to your documents.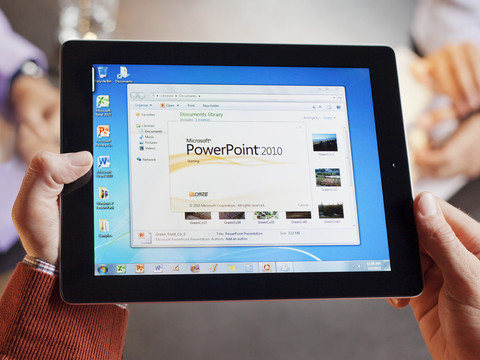 5. iDownloads PLUS Free: This is a powerful download manager which works both on iPad and iPhone. It's internal document viewer allow us to view Microsoft Word, Excel, PowerPoint, pdf, txt, htm, html and rtf file formats.
– Download from itunes: http://itunes.apple.com/us/app/idownloads-plus-free-download/id429648406
6. Documents Free (Mobile Office Suite): A light weight document viewer that provides limited support for .doc, .docx, .xls, .xlsx files from Google Docs.
– Download from itunes: http://itunes.apple.com/us/app/documents-free-mobile-office/id306273816
Paid Apps:

If you are ready to spare some bucks then iWork is the best choice. It is an office suite of desktop applications created by Apple for the Mac OS X and iOS operating systems. Alternatively you can also try Documents To Go and GoodReader.
Start using your iPad and iPhone for office purposes. Open, view and edit Microsoft Office documents on the go! Know any other apps or services? Do share it with us.