Here is yet another reason to be on Facebook. One of the most addictive games is available on one of the most addictive social network. Yes, Angry Birds is now available to be played on Facebook. If you were wondering when is that Angry Birds will be available on Facebook, this is the day! Rovio which promised the launch of this game on Facebook on Valentine's Day has launched it a day before. This is indeed great news to all crazy addicts and followers of this game.
It has been launched with new and unique features like Power-ups, Super Seeds, King Sling, Sling Scope and Birdquake which are only available to Angry Birds version available on Facebook making it even more special. You can also challenge and beat the scores of your friends and also invite them to play the game.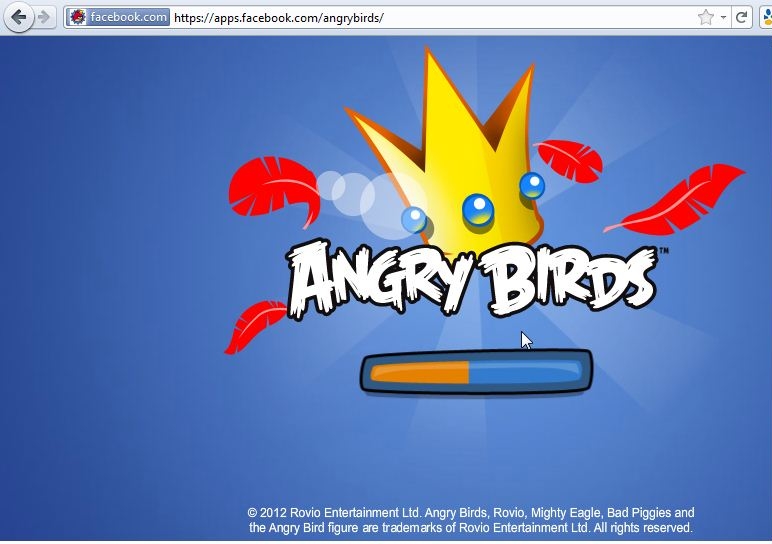 How to Play Angry Birds on Facebook ?
1. Login to your Facebook account.
2. Visit Facebook Angry Birds App and start playing the game.
It is available as Flash version unlike the HTML5 version which was recently launched on chrome web store. So you need flash to be installed to play it.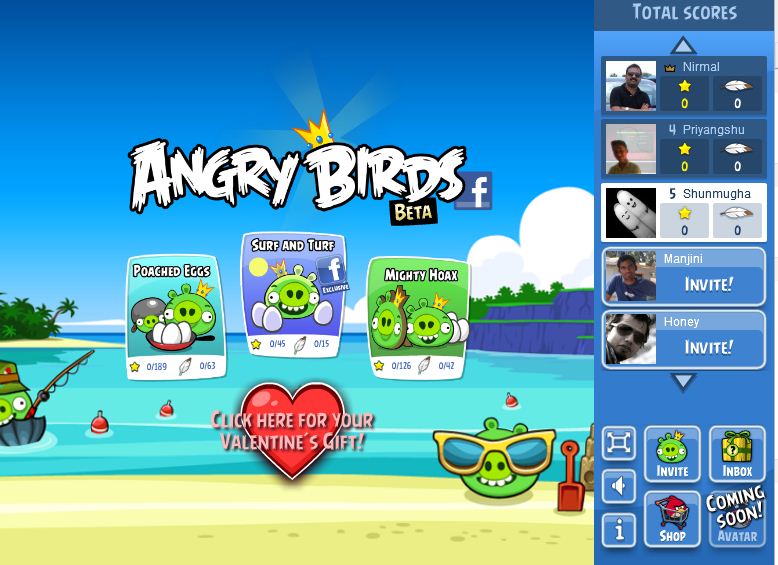 So, start playing Angry Birds on Facebook right now! Make Valentine's Day more colorful and playful 🙂 How much did you manage to score? Do, share it with us.