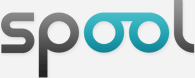 Everyday you might happen to come across some useful content on the web that stands apart from rest but you might not have the time to read at that moment and you would prefer to bookmark and refer it in the future. It could be an article, image or a video. You might also like to send those contents to your phone or tablet to view them on the go. It's a better option to have those inevitable contents available for offline viewing on your portable device. In case you happen to be in a place with no internet connection or where data charge are too high,it could be a savior then. In this article let's see about an app that let's you save any web page, articles, images and video and send it to your phone or tablet to access it later or even viewing it offline.
How to Save Web pages, Videos, Images and Send it to Phone for Offline Viewing ?
The service that lets you do this is Spool. It's a free service that helps us to save our favorite content for reading later and also accessing them offline. It also helps to keep all of your content synced to all of your devices. You can send videos, webpages and images to spool from PC, Email and Mobile. There are already services like Read It Later, Instapaper but this service claims to be better than them. Below is the comparison table.

How to Use Spool ?
Spool has an easy to use interface and options to help you grab content over the web and add it to your collection. It is available in various flavors as browser Extensions, bookmarklet and Mobile Apps. You can also add contents to your spool collections by sending email containing links and attachments to your personal Spool email account. It also provides you option to add contents even via Dropbox. Once you install browser extension, spool icon will be added to your browser toolbar and context menu. When you wish to save a page just click on the spool icon, data will be dynamically fetched and added to your account. Then you can log in to your account from phone via mobile app and access your contents.
One amazing feature of spool is, it automatically converts flash video on pages into HTML5 video. So you will be able to see flash videos on your mobile even though flash is not supported on your device. It also intelligently downloads content to your phone or tablet when you're on WiFi.
Access all the spool tools here: https://getspool.com/tools
Here are few screenshots of Spool Android App:
The app provides many options like setting brightness, screen size, enabling auto download over WiFi or Data connection.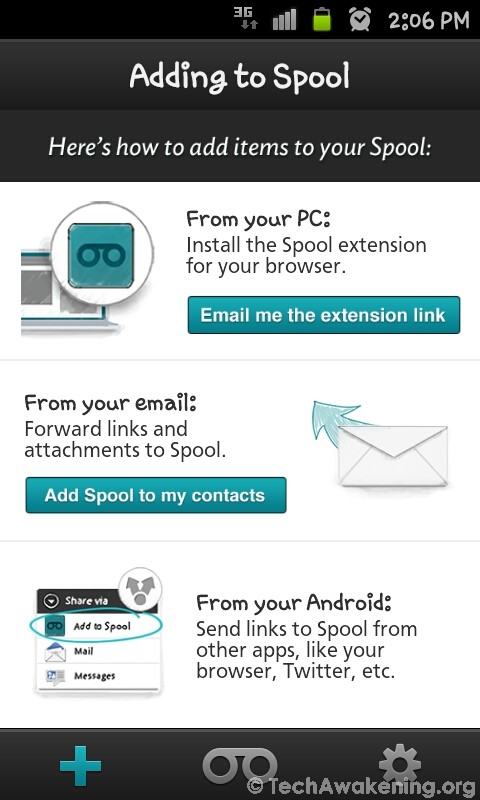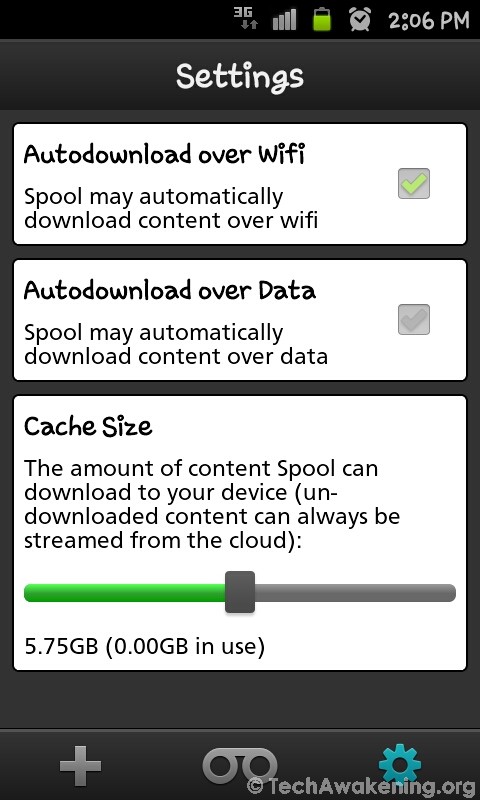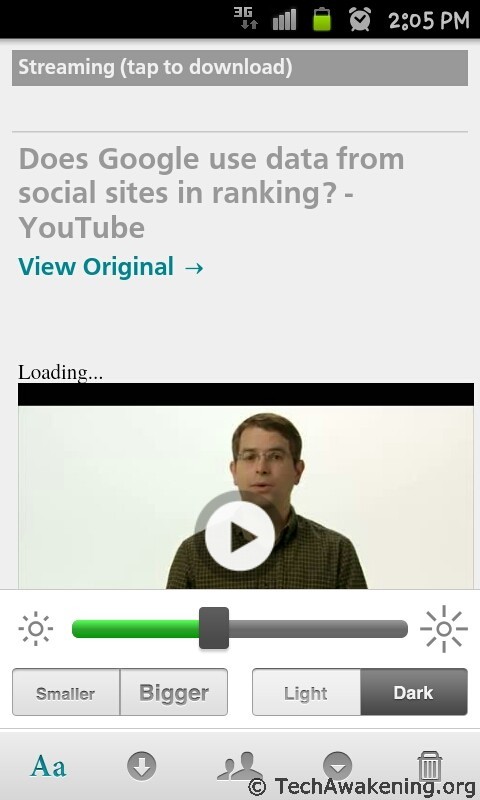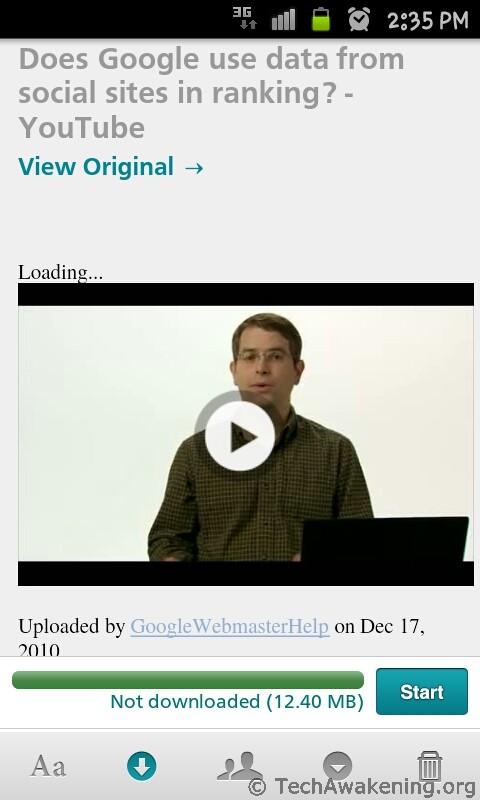 So did you like this app ? Where you able to save and send contents from desktop to your phone or tablet ? How useful was the offline content access feature ?