If you are a regular reader of Tech Awakening you might have noticed that we had published quite a number of projects and scripts. These projects can be easily accessed from featured section on the right or via archives. But for a new reader it might be difficult to explore all the available projects.
So I thought,why not create a page which shall feature all projects so that people can access them easily instead of searching through archives.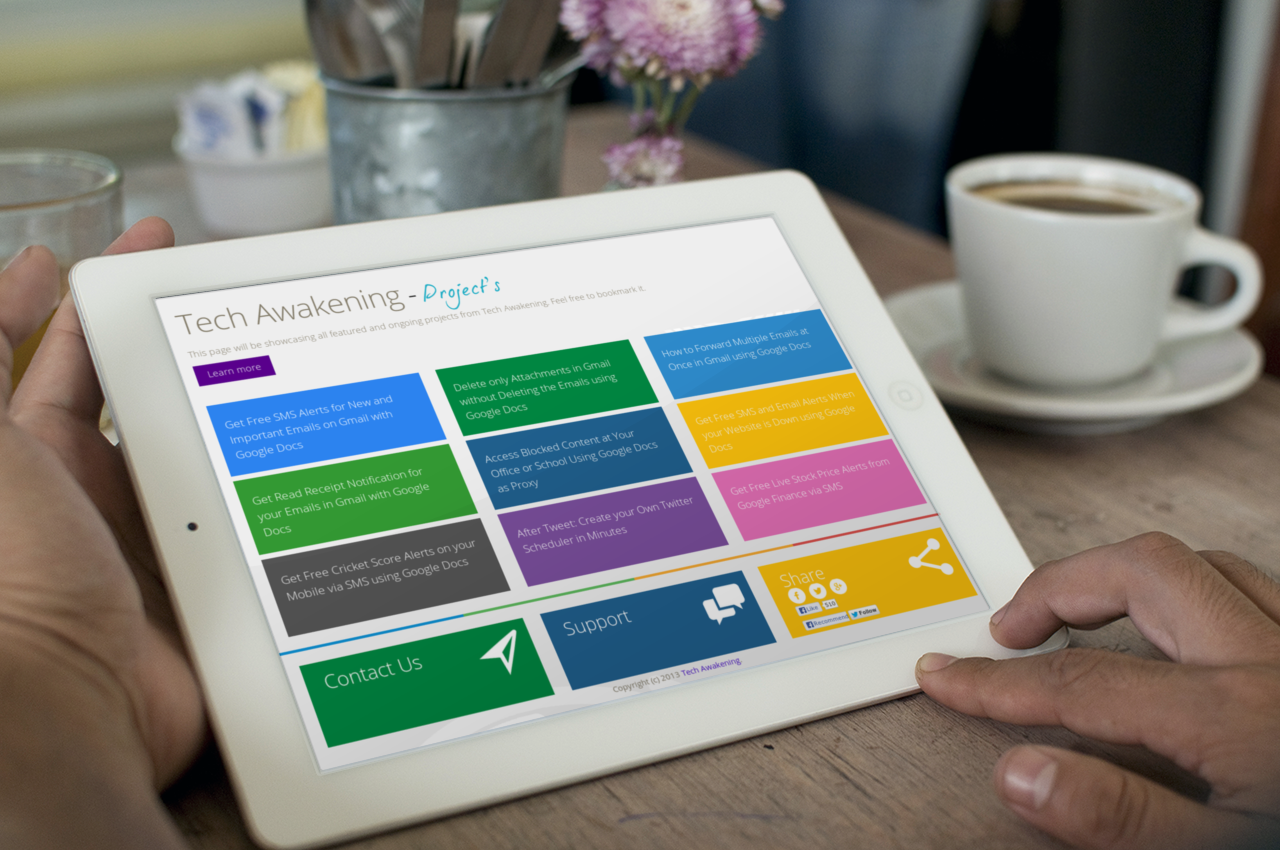 Introducing Tech Awakening Project Hub:
Tech Awakening Project Hub – One stop destination which will be showcasing all featured and ongoing projects from Techawakening.org. This page will be constantly updated to reflect all new projects we are coming up with. So feel free to bookmark it.
About Design:
The page is based on Windows Modern UI concept and is responsive in nature, will render the same look and feel seamlessly across any type of devices like Phone, Tablet or TV.
Launching Google Apps Script and IT Support:
We are also happy to let you know that we are launching digital support for Google Apps Script customization and basic IT support. If you require any modification or support for any of our projects/scripts feel free to request for one. You will be getting one-on-one support via email.
You can request for support via: https://gumroad.com/techawakening.
The payments are made through secure channel so you need not worry about the security. For any queries, write to us at admin[at]techawakening.org.
Currently following plans are available:

So what are your thoughts? Do share your valuable feedbacks and suggestions.