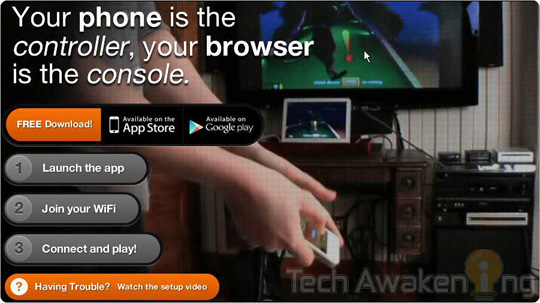 Videos games have always fascinated us. Be it a young child or an adult most of us love playing games.It's just that our tastes differ. It has become a common sight to see people hooked on to their PC or gaming console for hours together. That's how addicted are people towards gaming.
Previously Joystick, Keyboard were typical input devices that were used as controllers to play games that were being controlled via button clicks but things changed with introduction of Seventh generation consoles where companies like Nintendo started introducing motion gaming. This changed the traditional way of game interaction. Gamers had to use their motion to control games. This was certainly a tremendous step forward. It introduced a physical aspect into gaming. Playing motion games with your friends and family is bound to provide an awesome experience.
If you are already owning Wii, PlayStation 3(PlayStation Move) or Xbox 360(Kinect) I am sure you would agree with me. These are market leaders in this field. But if you are the one who don't have any of these device but still wish to experience the fun of motion gaming with just Smartphones then this article is just for you. Here we are going to discuss about a video gaming console which lets you experience this.
The service I am talking about is Brass Monkey. This magically lets you turn your smartphones into a motion controller and web browser into console! Let's straight away jump into the instructions on how to use this service.
How to Use Brass Monkey to Play Motion Gaming using your Smartphone?
[Update: Jan-18-2016] – Brass Monkey has been shut down, please try
Airconsole.com
as an alternative.
1. Download and install Brass Monkey app on your phone.
– Brass Monkey Android App | Brass Monkey iOS app
2. Then download and install Unity Web Player, required for rendering 3D graphics on your browser.
3. Turn On WiFi on your mobile and launch the app you installed in step 1.
4. Open playbrassmonkey.com on your PC browser.
Note: See to that your computer is in same network to which your mobile is connect to. For example in my case mobile was connected to the network via WiFi and desktop was connected via Ethernet.
5. Wait for few seconds for your mobile and PC to be magically synced.
6. Now select the game you want via the controls provided. Currently there are around 15+ games featured. Single as well as multiplayer games are available.
7. Once selected wait for sometime for the game to be buffered and just follow the instructions on your mobile screen to start playing.
Note:
– If it is a multiplayer game other user can simply launch the app on their mobile they will be shown list of active games available. Tap the game you want to join from the list. Now you will be joined with already existing players.
– To jump back to main menu, click on the menu button on your mobile and select quit game.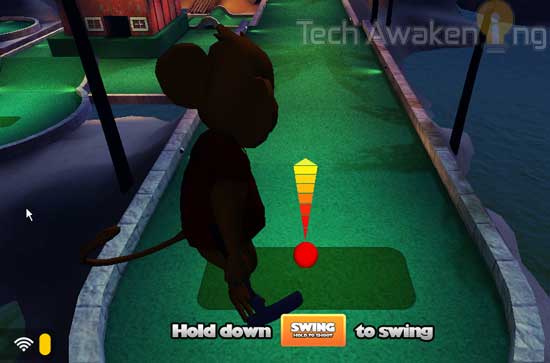 So, start playing motion gaming with your Smartphones. Get together and have fun. I really did have a great time with my friends, thanks to this innovative idea of Brass Monkey team! Did you like this service? Finding it difficult to set it up? Feel free to drop in. We would love to help you out.