YouTube is one of the favorite destinations for most of us when it comes to spending leisure time on the web. One thing that we should always be conscious when using video sites is data consumption especially when you are having limited, expensive data plan.
Seemingly small length video can eat up large amount of your data without your knowledge. Videos could very well be the culprit behind exceeding data usage.
My broadband connection has been down for a while but to stay connected with the web am using 3G data connection from my mobile. 3G transfer rates are fast but pricey. So I try to be conscious about how my data is being used. When using YouTube I wanted to know the size of the video that I was about to watch. But could not find any tool on the web to show me this detail. Hence wrote a small bookmarklet to help us with this.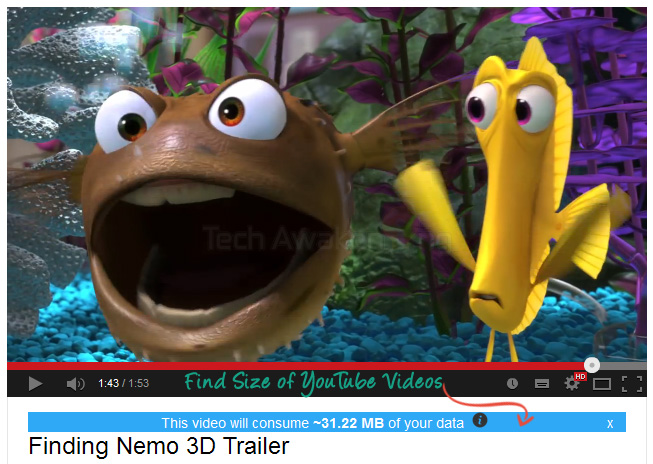 YouTube Video Size Finder – Bookmarklet

Meet YouTube Video Size bookmarklet that will help you find file size of any YouTube videos. No crazy calculations, with a click you can know the size. You can view videos of any resolution and bookmarklet will automatically recalculate size for you when resolution has been changed.
How to Install and Use Bookmarklet:
1. Drag, drop below bookmark(red button) to your browser bookmark bar. It can be installed on any browser.
2. Open any YouTube video and click on the bookmarklet you just installed.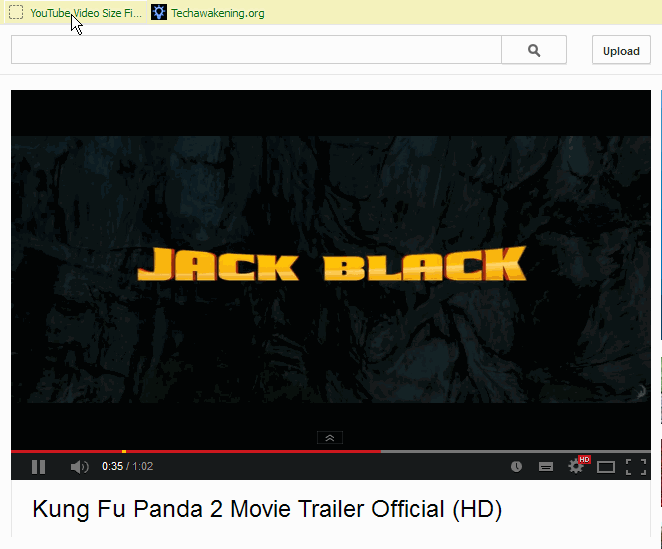 3. Size of the video will be shown just above the title.
You can also change the resolution of the video and wait for a while, size will be auto updated. To hide the message click on the X at right corner. Click bookmarklet again or toggle resolutions to show the size alert again.
Note: This bookmarklet might not work properly for HTML5 based videos on Chrome browser.
Video Demo:
Did it work for you? Helped you plan your data usage better? Do share your views.