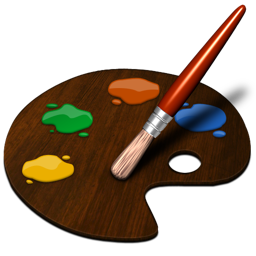 Photos occupy an important part in everyone's lifetime. We tend to capture even the smallest happening in our day to day life. Photos help recalling the best and sad moments of our past by archiving every memorable event within a frame. Best times of our life are often recollected through photos. A person can hate doing anything but can't resist himself from seeing his/her close ones' snaps. It just takes us back lively into the phases that we went through. Happy memories, lively captures, unforgettable past together makes our photos inevitable.
So what if we are able to convert your photos to a lovely painting that adds more color, beauty and art to them making it more splendid to see and treasure?
You need not be a great artist or be good at Photoshop skill to turn your picture into picturesque painting. Let's see some tools that can help us with this. I bet, this can be the best gift to your lovable friends, partner and your family for any special occasion which they shall cherish it throughout their life. Be ready to give a sweet and memorable surprise to your close ones!
Services to Turn your Pictures to Painting for Free:
1. FotoSketcher: It is one of our favorite pick. An awesome free desktop software that lets you instantly convert your pics into painting and art. It offers us over 20 different styles to play with some of them are watercolor & oil paintings, pen & pencil drawings and cartoons. All you need to do is open an image and select the different options available or tweak the default settings to create an amazing art in seconds.
2. Psykopaint: An online tool that lets you create painting from photos with ease. It has awesome, feature rich user interface that makes things very ease for users. It provides us with set of brushes of different styles which we can use and start painting on the image. It automatically picks up the color to paint from the image itself. You can also select different blend modes to add cool effects to your photos.
3. BeFunky: It's one the best online photo editor that lets you add awesome effect to your photos from cartoon to pencil sketch, painting , pop art and more. Results are just clicks away with this tool. You can apply painting effects by selecting Apply Artsy Effects -> Oil Painting or Under painting .
– BeFunky
4. Snapstouch: A simple online image editor which might not have the best of interface but does the work for us. It provides us with painting, drawing, black & white and sketch effects.
Here is a sample painting I made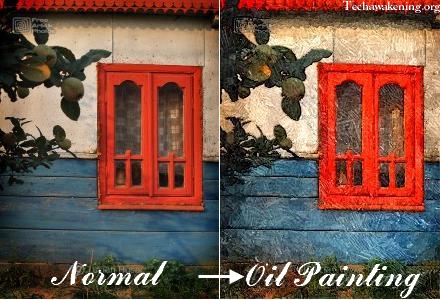 [Image Credits]
So, start making your photos look like a beautiful painting all for free and showcase it your friends and family.
Which was your favourite among the above mentioned tools? Know any other similar services like this? Do share it with us.