Photos are capable of bringing back sweet memories to us anytime. Many surprise their buddies gifting them collection of photos that they took during their journey of friendship. It always creates a happy and breezy feel when we turn around the book of snaps.
But you might be looking for ways to portray a picture in a more artistic and unique way to impress your loved ones. Creating a pencil drawing of the photos is one option.However beautiful a photo is shot with a camera, hand drawn picture stands unique in its own way. It looks lively and original to look at. You may want to present such an art to a friend but might be wondering how to create one. You need not be skilled in Photoshop nor there is a need to hire a professional drawing artist. There are good number of tools that will instantly do the job for us. So here is a list of best online tools that lets you convert photo into pencil sketch for free. To add more grace to the output I would suggest you to add a vintage frame around it. Wow your loved ones with a gift that they will cherish for times to come.

Free Online Tools to Convert your Pictures to Pencil Drawing
1. Tupxi: This tool is our favorite pick among the others. Among many effects that this service has to offer, pencil sketch effect is one among. It has no fuss, easy to use interface all you need to do is upload your picture and wait for few seconds for the output. Also provides you with a options to crop, re-size and rotate the output.
– Tuxpi
2. Dumpr: Similar to the above tool this one provides a quality output and has a pretty straight forward UI. This service asks you to pay when you try to save the picture on to your disk. You can simply bypass this by right clicking on the output image and select save image as.
– Dumpr
3. BeFunky: As usual when we speak about online image editing tools this service comes into the list by default because it is one of the best out there. It offers wide range of effects of which sketcher effect is one among them. To apply the effect upload the picture, select Artsy-> Sketcher.
– BeFunky
4. Pho.to: Similar to BeFunky it is one among the best photo editing tool. Does offer good number of cool, funny effects which you can add to your photos for free. To apply sketch effect upload your picture and click on pencil icon under artistic effects section. Then there are two options from which you can choose crosshatch or outline and finally click apply.
5. Pencilmypic: A simple service which might not have the best of features but does a quite decent job which is worth trying out.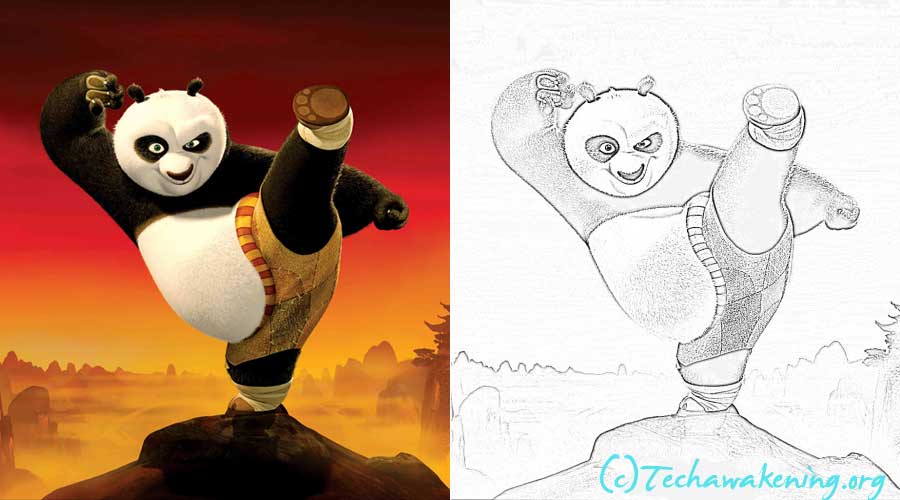 So, start turning your just another photo into an artistic pencil drawing. Which is the best service among these according to you? If you know any more tools like these do feel free to suggest, you are most welcome.