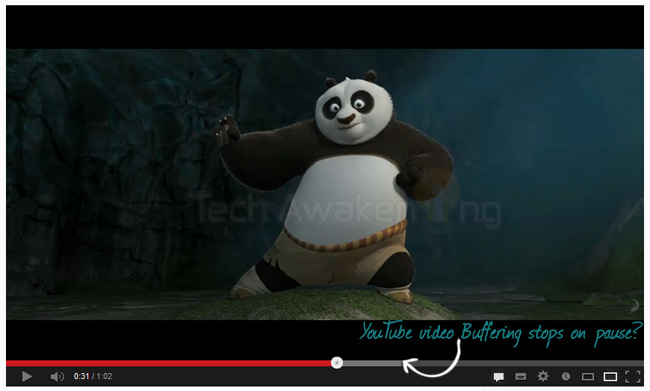 YouTube is one of the sites we hook on to for hours watching our favorite videos. This is probably one among the many sites we turn to when we are bored and want to spent some leisure time. Songs, movies, live telecast, TV serials, educational videos, whatsoever, name it you have it on YouTube.
Watching video without lag or interruption is what everyone of us want. Constant delay or break while watching something interesting spoils the whole experience. People with good broadband speed need not worry about this problem but some us might have a very slow internet connection and still wish to have the same experience. Don't we?
What most of us usually do is , pause and allow the entire video to buffer after which we play and watch it in seam-less manner. But of-late there are many users raising concerns in various forums that they are not able to do this after the recent launch of new version of YouTube.
So below is the solution to address the problem of YouTube videos not buffering fully when it is paused or when in full-screen mode, re buffering videos again on replay and on seeking to new time. Lets see how to address this problem in Firefox and Chrome browser.
Why YouTube Stops Buffering Video Fully when it is Paused?
The key to fix this problem is in managing your browser Cache. Entirely used up cache is probably the culprit of this problem. Other key reason is that YouTube uses DASH streaming protocol which you can disable.
Firefox Users:
1. Go to the video you wish to watch on YouTube.
2. Pause the video.
3. Go to Tools-> Options-> Advanced and click on Network tab.
4. Under Cache Web Content click Clear Now button. Also check the option of override automatic cache management and set the value to say about 350. And finally click OK.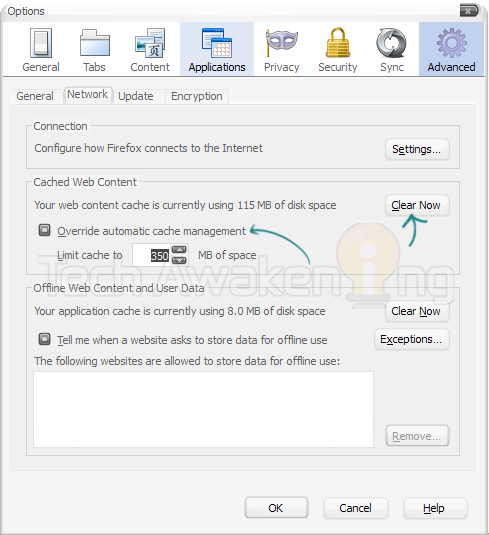 5. Now we need to clear all cookies related to YouTube. Go to Tools-> Options-> Privacy. Click on remove individual cookies link.
6. In the popup that appears youtube in the search. Click on Remove All Cookies. Now click close then OK.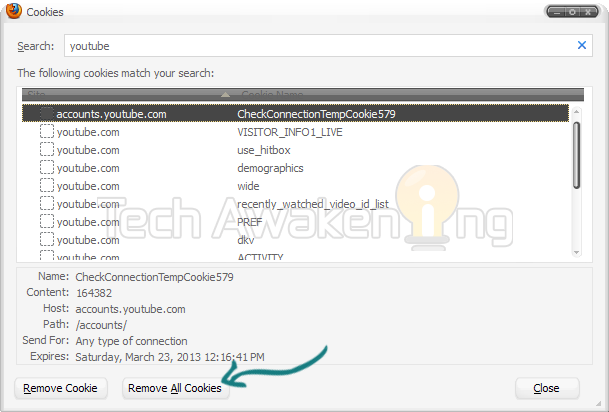 7. Go to the video. Don't reload the page. Click on the Gear icon in the play. Select any resolution. Again click on the icon and reselect the resolution it was in previously.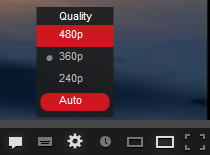 8. Now leave it as it is. You should see video is now smoothly being buffered. Repeat the above step whenever you face the same problem.
Google Chrome Users:
1. Go to the video you wish to watch on YouTube and pause it.
2. Press CTRL + SHIFT + DELETE. In the popup select the beginning of time from drop down and check empty the cache alone. Now click clear browsing data.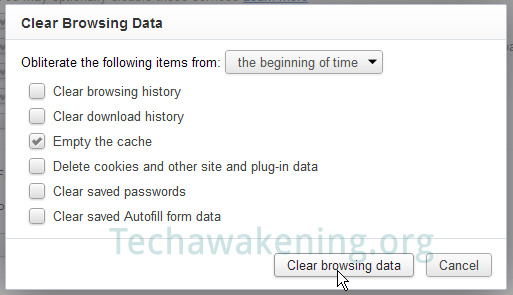 3. Now type chrome://settings/cookies in the address bar and hit enter.
4. Type the youtube in search. And click Remove All and close the window popup.

5. Follow step 7 & 8 mentioned before section.
Alternative Solutions:
[Updated on 25-May-2013]
Since few users have mentioned that above trick does not work at times here are some alternative workarounds.
1. This trick works better in Firefox. For better results follow step 1 to 6 under Firefox Users then do the following.
– Go to the concerned video.
– Right click on the video and select Pop Out.
– Video will be opened in a new window. Pause the video and wait for sometime.
– You should be seeing the buffering without any interruption.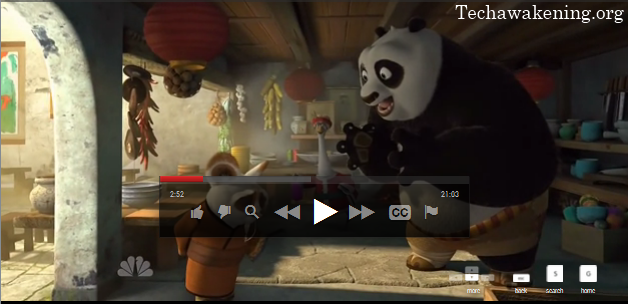 This method works most of the time for me.
2. You can try toggling between different resolutions and then change the size of the player by clicking on the rectangle symbol at the right bottom. This seems to work for some users.
[Update: 03-Sept-2013]
3. Install YouTube Center add-on. Firefox users download it from here and Chrome users download the extension from here and then go to settings->extensions (chrome://extensions/) drag and drop the .crx file you just downloaded.
By default DASH is enabled. Access the setting(Gear Icon) from right-top of the YouTube page. Select player tab and uncheck dash playback option. Now go ahead and try pausing any video and see if it works. When I did a test run it worked like a gem!
Apart from this feature the add-on has loads of features which will be very useful for better YouTube experience.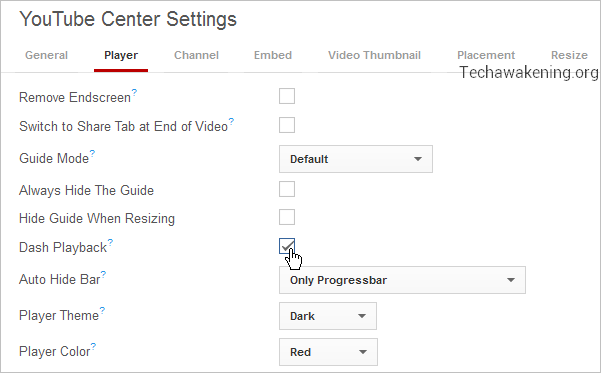 So did the above suggestions work for you? Have any other better alternative solution? Do share with us!